// ServeIT Data
Email Appending Services
Email appending is a process of delivering accurate and complete email addresses of your relevant target audience. Our email appending solutions helps you maintain a clean and updated email list by repairing the broken emails and filling in any missing information.
A well-maintained and accurate email list can help in :
Targeting the right audience
Reducing optimization cost
// ServeIT Data
Best B2B Email Appending Service
If you have a large amount of data of your existing and potential clients, in the form of just names and physical addresses. Then, it is of no use in this modern era of digital marketing. If you want to ensure the higher growth and success of your business, you should have an active email list. This is where ServeITData email appending services come into play.
We provide our clients with accurate active email addresses of their existing and potential customers along with other additional information such as the phone numbers, social media handles, birthdays, gender, job title and so on. Using this information, you can reach and connect the right audience in an effective way. Here at ServeITData, we have made the process of finding and connecting with highly responsive and profitable customers very simple and hassle-free.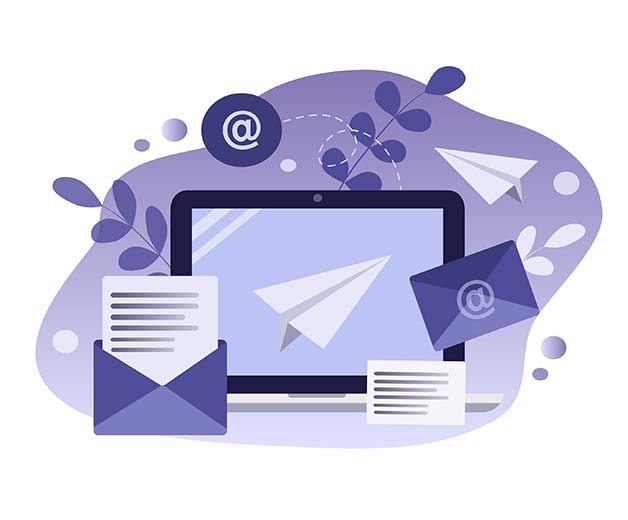 // our service
How Does Our Email Append
Solutions Work?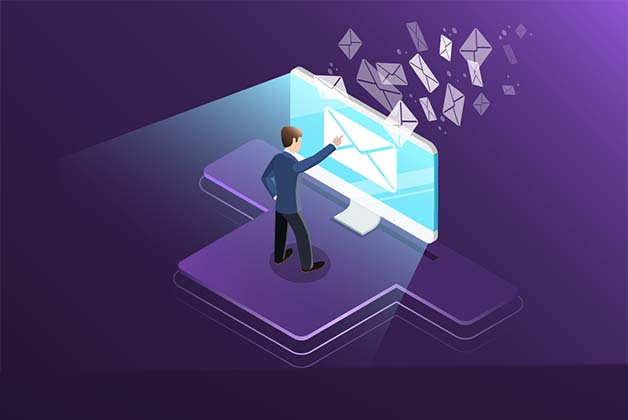 As compared to traditional marketing and mail techniques, email marketing is more efficient and cost-effective as well. It not only offers a higher ROI but also saves your time and manual efforts.
At ServeITData, we understand how beneficial is a good email list for your business and thus we breakdown the email appending process in the following steps :
Cross-check data with our authoritative sources
Examine missing and incorrect data & delete unresponsive records
AI and manual data verification by experts
At ServeITData, we offer different types of email appending services to our clients. Whatever your requirements are, we have a perfect solution for you :
Business Email Appending
We use the company or business names, physical address, contact number and other details for IT professionals, marketing experts and other business persons to obtain their email addresses and add them to your email list.
Consumer email appending
We match your existing customer data such as their name, phone number, address, etc. and acquire their email address through authentic sources and data vendors. Finally, we append them to your list.


Reverse Email Appending
If you have the email addresses of your clients but lack other details like name, postal address, company, etc., we perform reverse email appending to get these details of your prospects.



Consumer email appending
Once we have received your database, we cross-check it with our master datasets. We use only the high-authority and trusted sources such as government records, business cards, public events, etc to map the accurate information.
5 Powerful Steps Of Email Appending
How Our B2B Email Appending Services Can Benefit Your Business?
Email is a powerful tool that is capable of binding all your marketing strategies together. The biggest reason why most businesses rely on email marketing is, it helps in retaining existing customers, gaining new customers and targeting them in a way they like. A solid email list helps you to reach and connect the most profitable audience across a number of digital marketing platforms. Here is how our data email appending solutions can help you :
Establish An Effective Communication Channel
One of the biggest advantages of having our email appending solutions by your side is growing and organizing your email list. This enables you to connect to your customers on a personal level by sending them customized messages or mail. Our services aren't limited to just one industry, instead, we help every business owner grow and thrive.
Launch Powerful Marketing Campaigns Across Different Channel
We don't need to mention again and again that we are living in a digital era. Therefore, if you want high conversions, you need to meet your target customers on a variety of platforms including the most popular social networking sites like Facebook, LinkedIn, Instagram, Twitter, etc. 
ServeITData not only provides you with a curated and organized email list, but we also offer the social media information of your potential clients. Using this information, you can target your audience across multiple platforms.
Maintain A Clean & Hygiene Email List
How do you know that the email addresses on your opt-in email list are correct and active? There is no surprise that many email ids and entered incompletely and incorrectly on the contact forms.
And when you send multiple emails on these inactive or wrong email addresses, you can degrade your reputation and in worst cases, you can even get blocked from sending mails in the future. By using the best email services like ServeITData, you can stay assured that all the email addresses in your list are active and correct. Our data specialists cross-check and verify the email addresses multiple times.
Enjoy Additional Information
ServeITData offers a pool of additional information about your potential clients such as their postal address, gender, job title, location, income, etc. You can use this information to plan effective digital marketing campaigns for specific sets of audiences.
Our email appending services can help you perform a useful market survey for your newly launched product or service. In this way, you'll get the honest feedback of your customers which will help you improve further.
Having the best email appending company like ServeITData by your side is a very smart decision to make. With us, you don't have to buy or rent a new list. We will repair and update your existing list and make it better than a new one.
What's the need for appending an email list?
A clean & updated email list is all you need to target the right audience. An appended email list not only increases your ROI but also reduces the optimization cost, making it a necessity.
How will email appending help in expanding my business?
A well-appended list launches various marketing campaigns helping your enterprise to gain recognition globally. The additional client's data helps in customization & getting honest feedback.
Speak with our data and marketing expert today!
ServeITData is your one-stop destination for the best B2B email append solutions. To help businesses grow and expand, ServeITData increases customer reach by offering excellent email appending services. You're just a step away from driving crazy sales and customers to your business.
Get your FREE quote today and enjoy the endless benefits of email appending!